How can we help you? Please tell us your symptoms and what you would like us to do.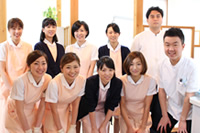 We at Okuda Dental Clinic provide services in English. Kyoto is a popular tourist destination for people from abroad and foreign residents also visit our dental clinic.
Joyo Station, where our dental clinic is located, is easily accessible as it is within 30 minutes from Kyoto Station. Please contact us or consult with us if you are looking for a dental clinic in Kyoto.
At our dental clinic, there are three dentists and dental hygienists who speak English. Please do not hesitate to consult with us about your dental symptoms, concerns or requests.
Jumpei Okuda, D.D.S/ Director
Dental care you want you and your family to receive.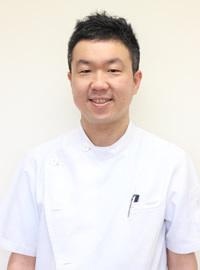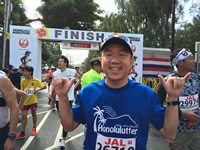 I contemplate if my family would be willing to recommend my dental clinic to others or if I would be willing to recommend my clinic to my friends.
"What would I do if it is my family who need a dentist?"
"Would I want to receive this treatment if it were me?"
"What would I want if I were a patient?"
We want to continue to be a dental clinic that values these elements at all times.
Please ask us about any concerns you many have.
Born and raised in Joyo. (Graduated from Terada Minami Elementary School)
1999

Graduated from Department of Dentistry
at Asahi University
(formerly Gifu Dental University).

1999

Worked for Osaka University Hospital.

2003

Worked for Kamono Dental Clinic in Mino City.

2006

Opened Okuda Dental Clinic.
Interests/Special Skills: Tennis, Golfing, Marathon
Favorite Food: Sushi and Korean BBQ
Personal Motto: He that would know what shall be, must consider what has been.
Academic Society Membership and Training History:
Japanese Society of Pediatric Dentistry Special D.D.S.
Completed UCLA-gIDE Implant Master Program at the University of California, United States.
Completed Damon System Orthodontic Treatment Basic Hands-on Course.
Access/ Map
We welcome new patients. Please feel free to contact us.

Weekday 9:00 am – 12:30 pm/ 2:00 pm – 7:00 pm
Saturday 9:00 am – 12: 30 pm/ 2:30 pm – 5:00 pm
Closed on Sunday and National Holidays


▽Saturday 9:00 am – 12: 30 pm/ 2:30 pm – 5:00 pm